TERBERG/ZAGRO
After the E-MAXI XXL, the Terberg/Zagro RR222/282 is the next step in shunting technology. This vehicle allows it to move 2800 tons of towing weight. This is the highest towing weight of any of Zagro's rail-road vehicles.
The cab contains 2 seats in opposite directions which provides optimum visibility for shunting. In addition, the use of Zagro track technology also gives the option of remote control on the track outside the cab when needed. The instrument panels in the cabin make inspector work easy with cameras.
The Terberg/Zagro has a High-capacity wagon brake system, which ensures that shunting many vehicles is made as safe and easy as possible. The vehicle is available in 2 different versions as a shunting vehicle and as a rescue/recovery vehicle.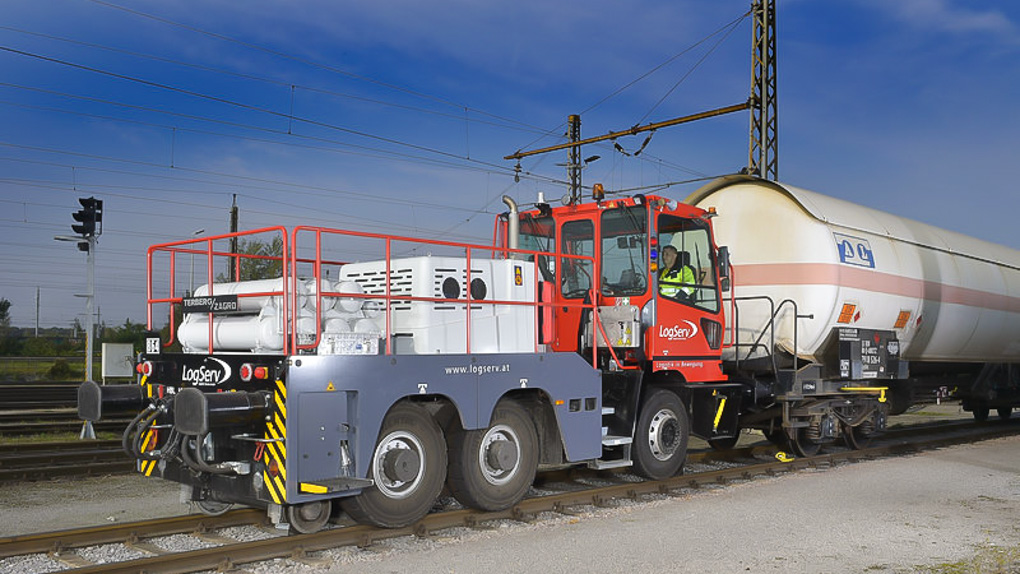 The Rescue/Recovery version features:
A cabin for 5 persons
A superstructure with adjustable compartments for storing hydraulic rescue equipment and other tools
Technical Specifications:
Dimensions: 8100 x 2480 x 3350 mm (L x W x H)
Towing weight: 2800 tons
Weight: 29 tons including ballast
Track gauge: 1435 mm to 1676 mm, narrow track (1000 mm or 1067 mm) is optional
Choice of 2 Engines: RR222: 238 HP/850Nm
RR282: 285 HP/1120Nm
Features an SCR catalytic converter and Ad-Blue injection system
Technical Specifications (continued):
400 L fuel tank
Drive: 6 x 4
Maximum speed: 20 km/h on rail, 25 km/h on road
Minimum curve radius: 75 m
Turning circle on the road: 13.5 m
Options:
Different lighting options
Choice between building up shunting version or Rescue/Recovery version
Various coupling systems possible
Do you have a question for us?
Fill in the contact form and press the send button!
TERBERG/ZAGRO portfolio
An overview of our TERBERG/ZAGRO portfolio